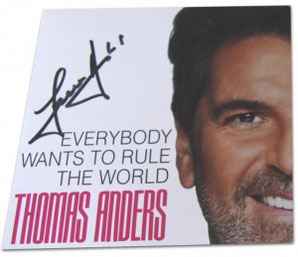 Now available again on Amazon and the Thomas Anders Online Shop.


This Information was published today at the official website www.thomas-anders.com:

"Thomas Anders CD (no download) "Everybody Wants To Rule The World" has been released in June, 2014 on the russian market. The song is available only in a limited edition with an original signature now.
The title is a mixture of modern dance pop and elements from the 80th.
In the meanwhile the song is on place 2 of the russian radio-Charts."