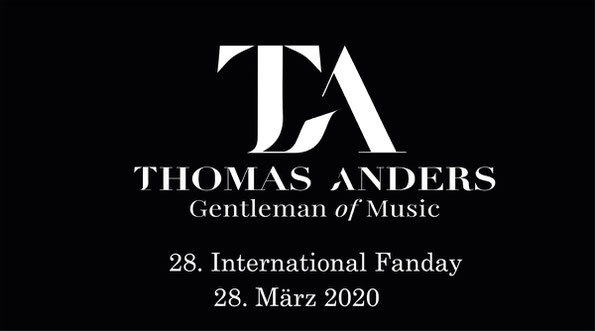 Dear fans,
first of all I wish you a happy and healthy new year 2020!
I hope you could spent the holidays and the time between the years with your loved ones and gather strength for the coming time.
My team and I are now fully in the planning for the 28th International Fanday. As you already know, it will take place on March 28, 2020 in the venue in Ransbach-Baumbach.
I would now like to give you some important information concerning the procedure:
Timing of the 28th International Fanday:
11:00 a.m.
12:00 p.m. Fan photo shoot start
3:30 p.m. Start of International Fanday
6:00 p.m. End of International Fanday / conversion break
7:30 p.m. Concert admission to the hall
8:00 p.m. concert start
About 10:00 p.m. end
Admission:
As announced above, admission will be at 11:00 a.m. As usual, we will first let guests with disabilities and families with small children into the hall. Admission for these guests is via a separate entrance, which is located to the left of the main entrance. After this the main entrance will be opened for you.
Fan photo shoot:
Since we are expecting many guests at Fanday and would like to offer everyone the opportunity to take a photo with me, it is essential that you have a maximum of three items signed by me.
We will give you a numbered piece of paper that will help you find your photo when you issue it. The photos will be distributed between 6:00 p.m. and 7:30 p.m. If we have already finished printing the photos earlier, we will of course issue them earlier. It is important that you use the numbers given to you, to orient yourself. We will print and arrange the photos in the order in which they were taken. Our team is of course at your side to help.
As with the last events, we charge a nominal fee of € 6.00 per photo.
Jackets, coats and bags:
So that we can guarantee your safety in the event of an emergency, we ask that you hand in all coats and jackets to the cloakroom.
Bags are only allowed up to the size of a DIN A4 sheet.
Beverages:
Drinks and snacks are available for you in the venue. Unfortunately, it is not permitted to bring drinks in glass bottles or glasses into the hall.
Fanday program:
There will be a lot of news on March 28th, which I would like to share with you. Our moderator, Chris Kub, will be by my side again and lead you through the afternoon in an entertaining way. We will surprise you with exciting new promotions and I will present new songs. Especially for this day I have thought a lot about great merchandise items, which you can buy on this day. Our competition will also take place again, with great prizes to be won.
Note: We plan to be "live" again on Facebook, for all those fans who cannot be part of the Fanday. The day before, I will post information about the exact time on my Facebook page when the interaction will take place.
The fanday ends at 6:00 p.m. We will ask you to leave the hall briefly as we have to prepare it for the concert.
Concert:
For those who have tickets for the concert: From 8:00 p.m. I will finally present my current stage program to you.
I'm really looking forward to the Fanday with you! See you soon, have a great time!
Yours, Thomas Anders